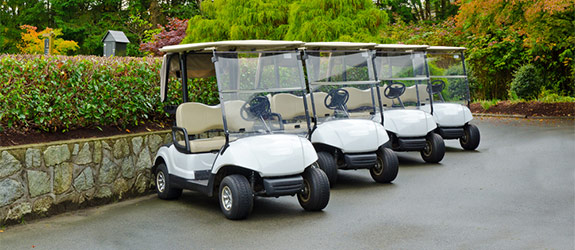 From your initial purchase of a brand new golf cart, to the care and maintenance that comes with keeping it running at optimal capacity, to customization needs that you may have, Golf Car Services is here to be your standalone service provider for golf carts and accessories. Our breadth of capabilities includes everything you'd expect from the premier provider of golf cart repair and service in Maple Valley, WA and more, including:
Sales: Whether you're already the proud owner of a golf cart who's trying to expand your fleet or someone new to the market, Golf Car Services will cater to your needs and wants to help you find a model that's right for you, at a price that's in line with your budget. We carry a stock of the top names in golf carts for sale, from a variety of different trusted manufacturers, giving you a range of options that you won't find anywhere else. From EZGO golf carts to Yamaha, we have what you're looking for.
Repairs: From a faulty component to damage from constant wear and tear, we're happy to be your expert provider of golf cart repair and service in Maple Valley, WA. Our team of experienced technicians will diagnostically approach your cart, ensure that the problem is completely discovered and that it's serviced to the highest degree of excellence, for continued functionality and sustainability.
Customization: Can't seem to find the perfect golf cart for you? Golf Car Services is happy to consult with you to understand your exact needs and after doing so, we'll craft a customized cart that meets and exceeds them. We have the ability to customize a number of options, including the addition of a lift kit. We offer free quotes on all of our mobile golf cart services.
Parts and accessories: If you're just in need of a simple replacement part, but can't seem to find it anywhere, make sure you inquire about our inventory. We stock a huge number of crucial golf cart parts and accessories, guaranteeing that you have access to replacement options that you need. From golf cart batteries to belts, wheels to miscellaneous parts, we stock all of the golf carts and accessories you need.
In striving to be the leading source for new, used and customized golf carts for sale in Maple Valley, WA, Golf Car Service is proud to carry some of the leading industry names and the models that define them. Take a look at the brands we're proud to stand behind and that you can have complete faith in: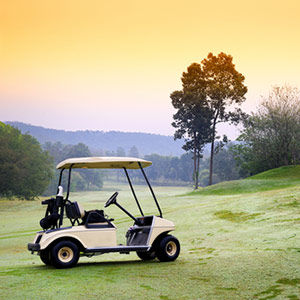 EZGO: This top producer of golf cars has numerous options that can accommodate any need. Known for being rugged and resilient, you'll have no trouble getting the most out of EZGO golf carts.
Mitsubishi: For years this brand has been a standalone source for versatile golf carts. Priced for affordability and crafted for sustainability, these carts are known for their superior performance under virtually any condition.
Club Car: For those seeking a most sophisticated golf car experience, Club Car has been providing unique solutions for business and personal applications for 35 years.
Whether you're new to the market and are searching for a reputable dealer for golf cart sales or you're a long time cart owner in desperate need of golf cart parts or mobile golf cart service in Maple Valley, WA, we're on hand to assist you in any capacity that we can. Contact us today at 206-295-4067—we're happy to serve customers in Maple Valley, WA and the nearby surrounding areas!